BALDANZA Natural Stones Mosaic Art.

In China at the beginning of the year 1996 our artist started pioneering natural stones Mosaic Art as a hobby and in June of 1998 they shock the entire world by creating the largest Mona Lisa mosaic made from natural stones in the World.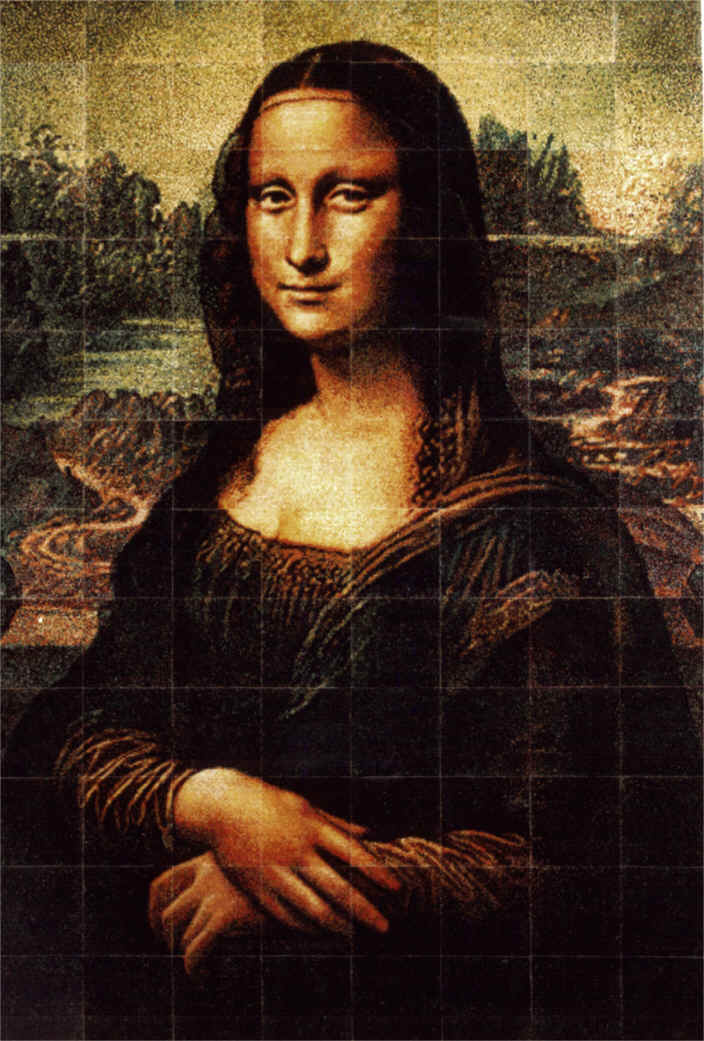 This peace of astonishing Art was recorded in The Shanghai Big World Guinness book of Records.
Participant : 3 Mosaic Artist
Project Time: 1 Year and 5 month
Material: Natural stones
Natural Stones chips used: 240000
Size: 12.3 M x 8.2 M = 100.86 M2
In 2000 we started to commercialize natural stones Mosaic for the first time. We believe that we can and will contribute The industry of Art significantly by promoting our famous and talented mosaic artist, innovative mosaics art works and by creating affordable, quality and beautiful naturals stones mosaics for the decoration of private and public buildings around the world.