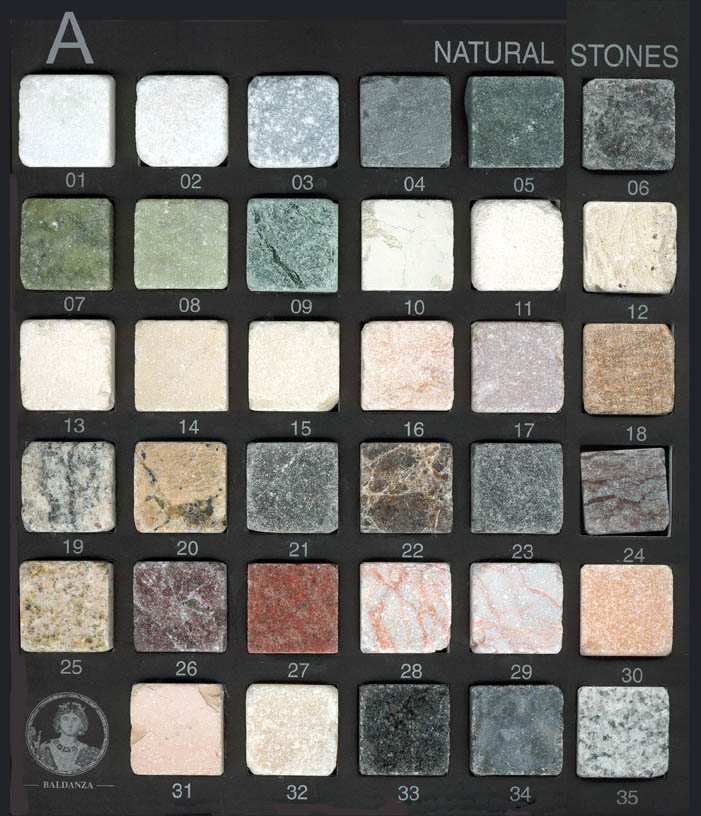 ---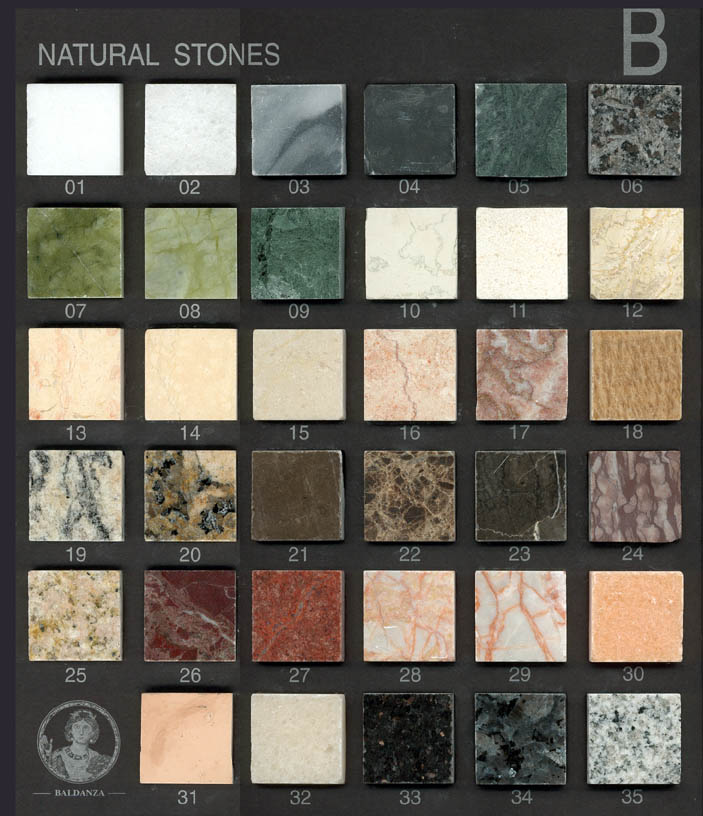 ---
Mosaics Types
CHIPS SIZE = 30mm x 30mm
YEAR 2001 PRICE LIST UPON REQUEST
---
CHIPS SIZE = 30mm x 30mm
YEAR 2001 PRICE LIST UPON REQUEST
---

CHIPS SIZE = 30mm x 48mm
YEAR 2001 PRICE LIST UPON REQUEST
---
TECHNICAL NOTES
Special sizes and mixes on demand
It is possible to carry out sizes out of catalogue and customerized mixes. In such cases the price will be quoted each time, and the Firm reserves to deliver all first choice goods with a maximum surplus of 10% on the ordered quantity.
Customerized decorations
It is possible to replace the colors in the catalogue decorations and to carry out new decorations on the basis of customer's drawings; also in these cases the price will be fixed accordingly.
Completions
In case of completion requests, the Firm does not guarantee the same shade as the lot previously delivered, as, given the material peculiarity, the codified tonality classification is not possible.
Shade differences in various sizes
The production system does not allow to "tonalize" material lots including different tesserae sizes. Therefore, even if requested in the same order, the different sizes can be characterized by different shades.
Chipped tesserae
The complexity of tesserae cutting implies a slight and partial chipping at the tesserae edges.
The presence of such irregularities can't be ground for contestation.
Fields minimum orders
Orders of loosen sheets are not accepted. The material will always be delivered in complete boxes for type and size.
Packaging
The goods will be delivered in cardboard boxes. The quantity and typology of the order will determine the possible use of pallets and wood cases.
Delivery terms
Our prices refer to goods sold ex-factory Shenzhen.
---

---
---
Copyright © 2001 Baldanza Decoration Design Ltd. rights reserve

Copyright ©1999 All Rights Reserved.